EcoGloo is on the market!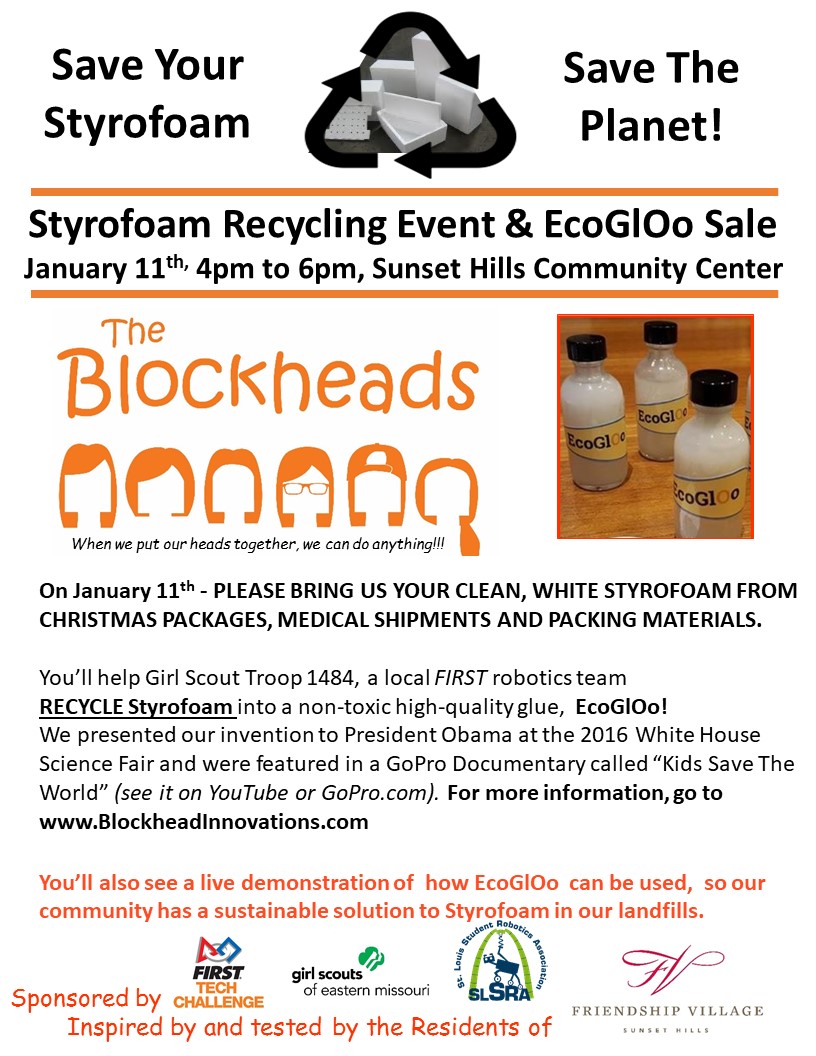 We are taking orders for our EcoGloo – made from recycled styrofoam. It's earth-friendly and super sticky. $3.50 per bottle. Online order form coming soon!
Invented in 2016 and featured in that year's White House Science Fair, our solution to reduce waste while sticking things together, better, now has a U.S. Provisional Patent (Application No. 62/578,163). Our thanks to Poisenelli Law Firm for helping us. Entitled POLYSTYRENE ADHESIVE
—
SAVE YOUR STYROFOAM AND SAVE THE PLANET!
This holiday season, don't set your clean, white polystyrene on the curb. It will clog up our landfills for more than 500 years. Instead, come to our recycling event at the Sunset Hills Community Center on January 11th. Details on the attached flyer.